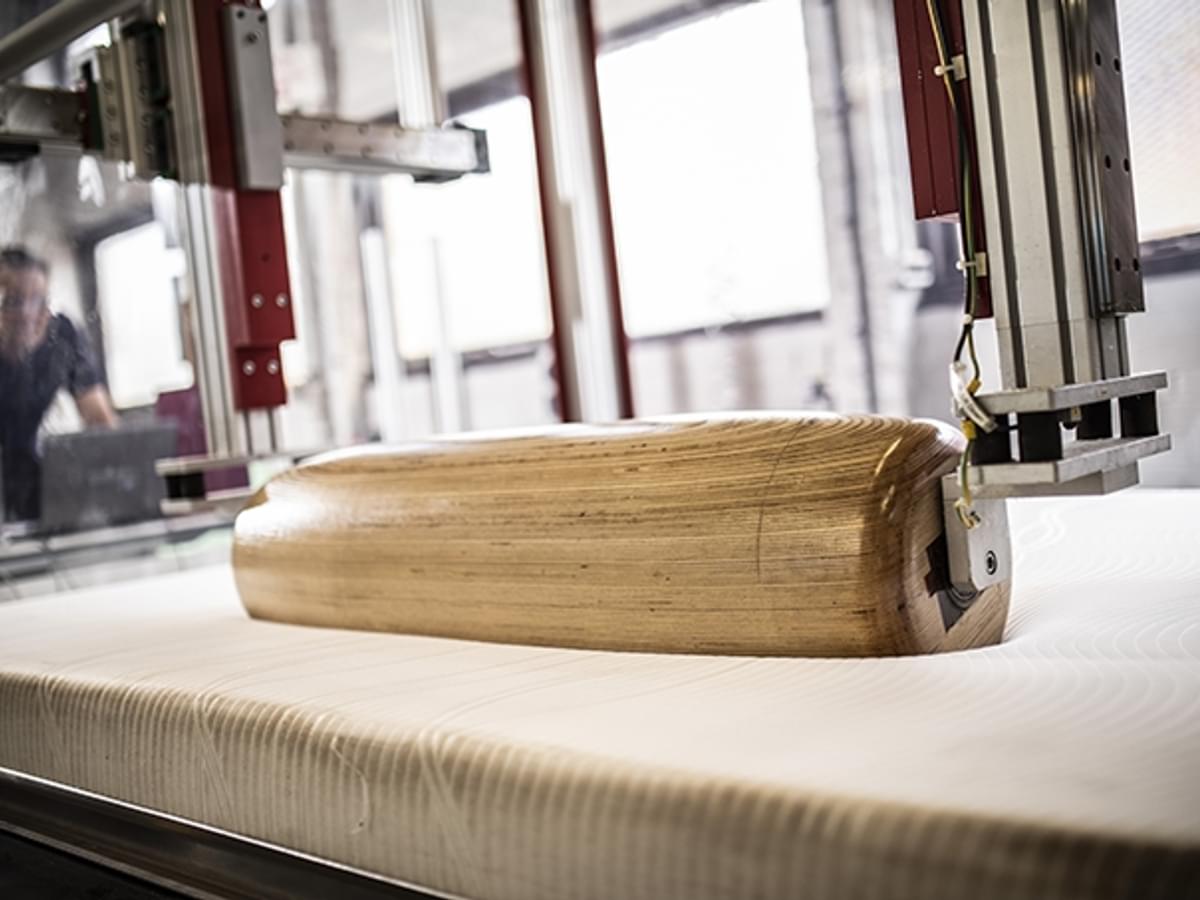 Testing Services
Bed and Mattress Testing
Structural bed tests focus on the strength, durability and overall safety of the product, the same applies to mattresses (which also have additional legal flammability requirements).
Alongside structural tests, our team assess individual components as these are critical to product safety and performance.
Children's beds often include additional features which require further assessment to ensure no safety risk is posed to the child.
We're UKAS accredited to test domestic and commercial:
Bedsteads, divans, bunk beds, cots, children's beds, hotel beds
Mattresses, including performance, checking for sagging / weak mattress walls
Flammability (this is a legal requirement), including mattresses, headboards, foams, fibres, fillings
Components, including springs, toppers, headboards, foams
What we test to (domestic):
BS EN 1725:1998 Domestic furniture. Beds and mattresses. Safety requirements and test methods
BS EN 747-1:2012+A1:2015 Furniture. Bunk beds and high beds. Safety, strength and durability requirements
BS EN 747-2:2012+A1:2015. Furniture. Bunk beds and high beds. Test methods
FIRA Adjustable Bed Standard
BS EN 1957:2012 Furniture. Beds and mattresses. Test methods for the determination of functional characteristics and assessment criteria
BS EN 16890:2017 Children's furniture. Mattresses for cots and cribs. Safety requirements and test methods
BS 1877-10:2011+A1:2012 Domestic bedding. Specification for mattresses and bumpers for children's cots, perambulators and similar domestic articles
BS 7177:2008+A1:2011 Specification for resistance to ignition of mattresses, mattress pads, divans and bed bases
BS EN 597-1:2015 Furniture. Assessment of the ignitability of mattresses and upholstered bed bases. Ignition source smouldering cigarette
BS EN 597-2:2015 Furniture. Assessment of the ignitability of mattresses and upholstered bed bases. Ignition source: match flame equivalent
Hide
What we test to (non-domestic):
FIRA Standard 059:2014 Non-Domestic or Contract Furniture - Beds & Divans - Safety Requirements and Test Methods
BS EN 747-1:2012+A1:2015 Furniture. Bunk beds and high beds. Safety, strength and durability requirements
BS EN 747-2:2012+A1:2015. Furniture. Bunk beds and high beds. Test methods
ISO 19833:2018 Furniture - Beds - Test methods for the determination of stability, strength and durability
FIRA Adjustable Bed Standard - Contract Level
BS EN 13759:2012 Furniture. Operating mechanisms for seating and sofa-beds. Test methods
FIRA Contract Mattress test
BS EN 16890:2017 Children's furniture. Mattresses for cots and cribs. Safety requirements and test methods
BS 7177:2008+A1:2011 Specification for resistance to ignition of mattresses, mattress pads, divans and bed bases
BS EN 597-1:2015 Furniture. Assessment of the ignitability of mattresses and upholstered bed bases. Ignition source smouldering cigarette
BS EN 597-2:2015 Furniture. Assessment of the ignitability of mattresses and upholstered bed bases. Ignition source: match flame equivalent
BS 6807:2006 Methods of test for assessment of ignitability of mattresses, upholstered divans and upholstered bed bases with flaming types of primary and secondary sources of ignition
Hide