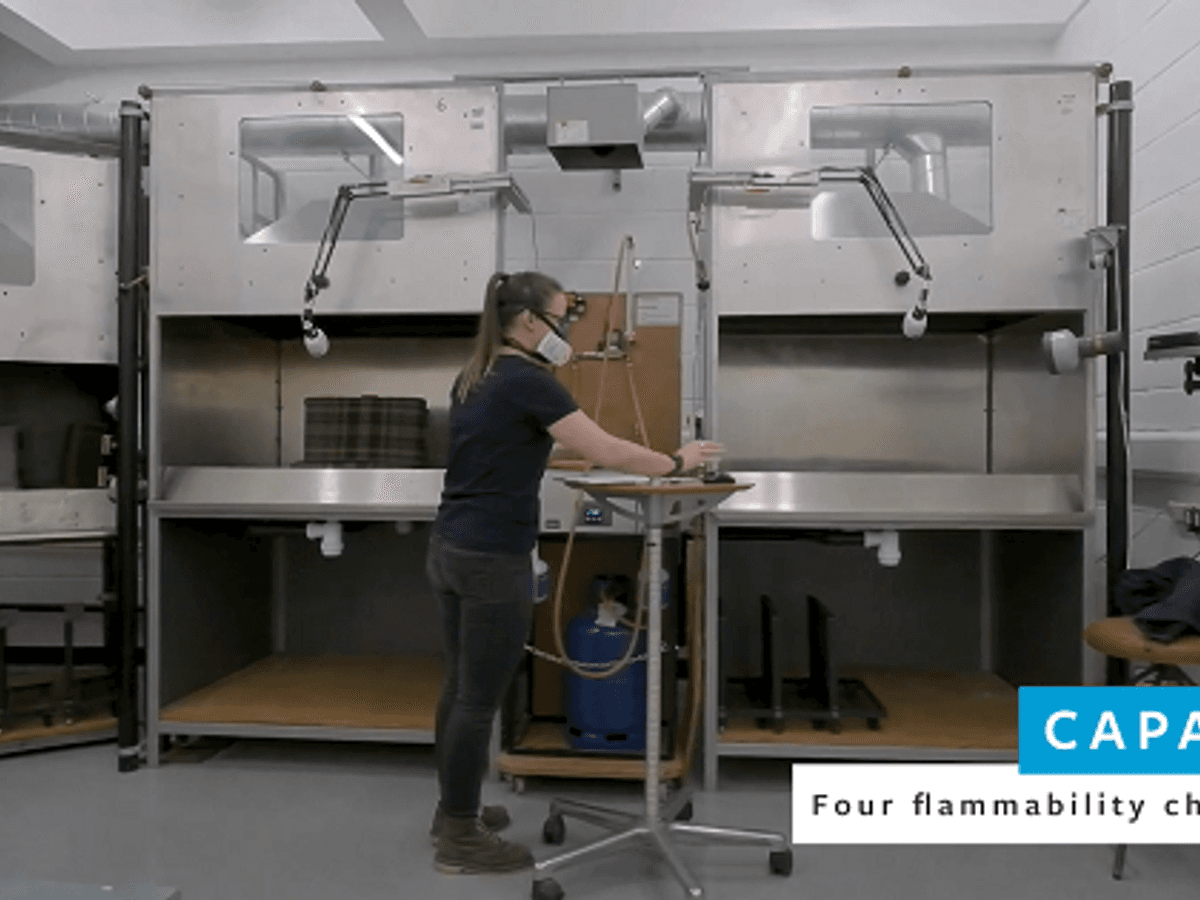 news
Flammability testing at FIRA International
18 Mar, 2022
On November 1 2021 flammability testing began in our new facilities following our relocation to our new custom-built site. You can now get an insight into our new flammability laboratory through our new video.
The video gives you the chance to see our four flammability cabinets alongside our large flammability chamber. The facilities also have full AV equipment, allowing us to record all tests for customers so they can see the performance of their product(s) first-hand.
Our experts conduct all types of domestic and contract flammability testing across all types of fabrics, foams and fillings.
Alongside testing to the UK regulations we're also UKAS-accredited to the Irish Regulations S.I. No. 316/1995 - Industrial Research and Standards (Fire Safety) (Domestic Furniture) Order, 1995, and also to California TB 117-2013 Requirements, Test Procedure and Apparatus for Testing the Smolder Resistance of Materials Used in Upholstered Furniture.