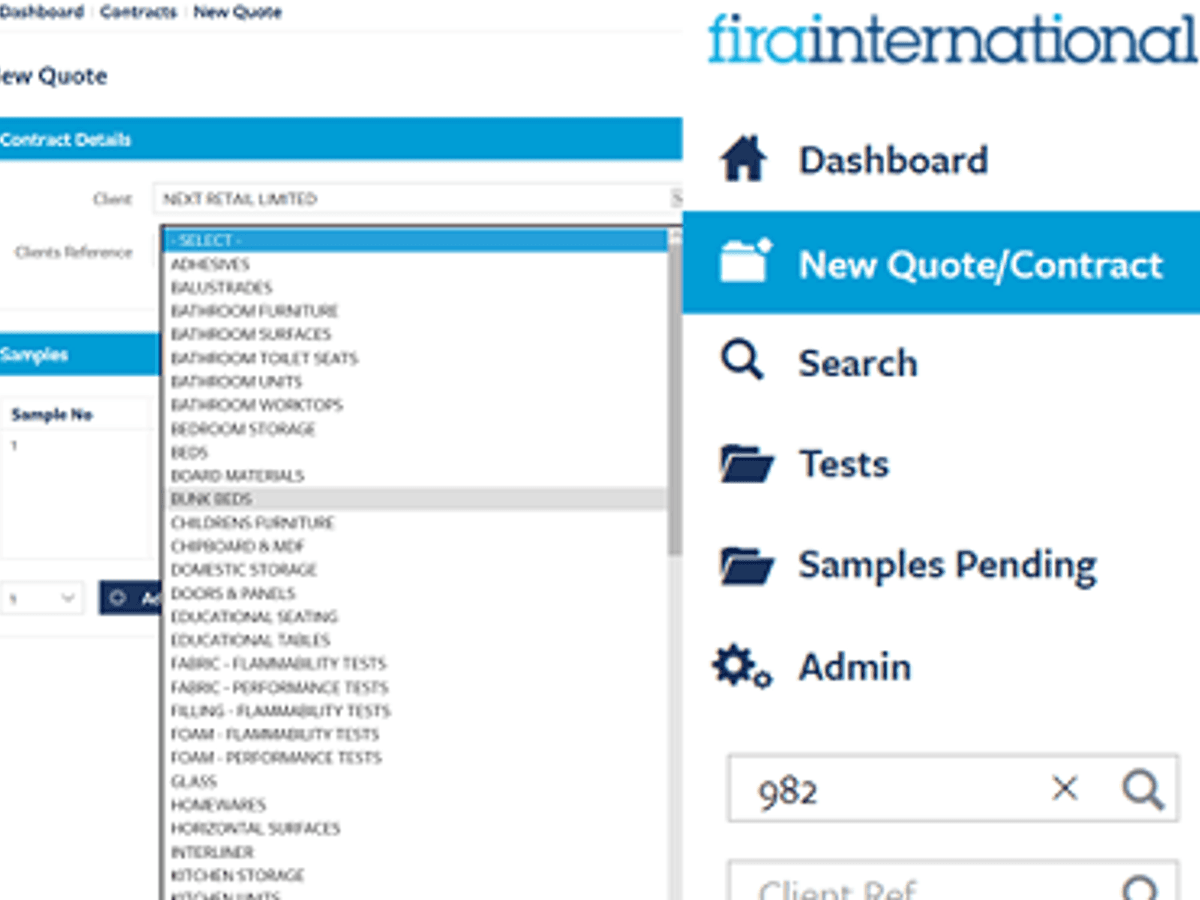 news
'E-TIC Hub', Our New Portal to Simplify Testing
01 Oct, 2020
We have now launched 'E-TIC HUB', a new portal designed to give customers more control over their testing.

Features of the E-TIC HUB allows customers to:
Request quotes for all types of furniture testing with FIRA International
Accept quotes and arrange for samples to be booked in
Follow the progress of specific tests, with full visibility of where the sample is in the testing process, with 24/7 access to check progress and alerts as each testing stage begins / ends
Access and direct download of test reports
Instant messaging with the experts at FIRA International
Furthermore E-TIC HUB is GDPR compliant, and Quality System Compliant with BS EN ISO/IEC 17025:2017, in line with UKAS requirements.
Speaking on the launch of E-TIC HUB, Howard James, Testing and Technical Manager, at FIRA International said "E-TIC HUB forms part of our overall strategy of improving our operational excellence, and developing a bespoke hub was an improvement a number of our clients had requested to enable them to gain more control over their testing, and to simplify how they work with our testing experts.
"I'd like to thank our clients who supported us as we developed E-TIC hub, their feedback was invaluable in shaping the hub to ensure it delivers what the industry needs regarding testing – which can be complex at times due the standards and regulations which govern the furniture market.
"This is just the first phase launch for the hub, we're already working hard behind the scenes on the next release which will include a full reporting suite with details on test times and results analysis, the opportunity to schedule tests direct to machines in advance and invoicing functionality via the hub."